Now new: the free Online Hair School workshop
Secure your free
Workshop place & learn how to
start professionally
You finally want to learn how to cut hair professionally and take off? We show you the way to your dream job.
Your dream: hairdresser training?
Our offer: The Online Hair School
Attend the free workshop & learn why our graduates are so sought after in the salons.
The new way to the salon. The new way of training.
Simply register for free, secure your place
& learn more about us
Participate & the
Get to know training
Learn how to learn exactly what you need in the salon, practice in a flexible way that is guaranteed to fit into your daily routine, and share ideas with colleagues & mentors at any time. And why the top salons in particular want our graduates.
100% free of charge
& without obligation
This short workshop is 100% free & without obligation and gives you exclusive insights into the novel training, practice and coaching method, which is unique for this training worldwide.
So flexible
like your life
Pick the date that suits you best and learn more about the most flexible basic hairdressing training in the world. Because in the Online Hair School you learn when, where and how you want and you can also
Choose your own training period. Some take only 18 weeks = 90 hours, some take a full year. Just as individual as you are!
Become a member now
in our international community
"Online Hair School offers a number of different Journeys. The adventures are built on an exciting learning concept, which is a bit unusual at first, but very fun and extremely effective."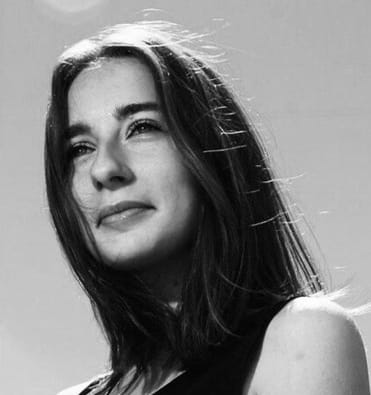 "I wanted to deepen my previously gathered knowledge. The method of the
I have found paper-cutting incredibly effective and have become more actively aware of my movement as a result. I also recommend the training to experienced hairdressers*."
"I think it makes sense, especially in times like these, to learn a practical trade online and independently, and to find a job while you're at it.
The Founder & Coach
Hannes Trummer
From my own experience I know how difficult the subject of training can be in the hairdressing world.
In my first apprenticeship, I realized that my hairdressing instructors didn't know exactly how to teach me how to cut hair effectively and sustainably. Time was short, the instructors were not good pedagogues and the patience was simply not there.
Together with David Rinner and the Online Hair School mentor team, we have now been training hundreds of up-and-coming talents for 15 years and are now passing on the really important tips, tricks and insights in our online training.
We look forward to meeting you at the workshop!
We are glad to see you in the
Workshop to get to know!
Simply register for the workshop & secure your place
Save the date & attend the free workshop
We present the training &
answer your questions
For all participants we offer discounted special prices
Get started & learn to cut hair in just 18 weeks = 90 hours
Top salons give jobs to
our graduates
What are you waiting for?
Take your success into your own hands &
sign up today for the free
Workshop on!
Finally learn how to cut hair professionally and start your career. We'll tell you how it works and why you can cut hair like a pro in just 18 weeks = 90 hours and why top salons want our graduates. We are looking forward to meeting you!